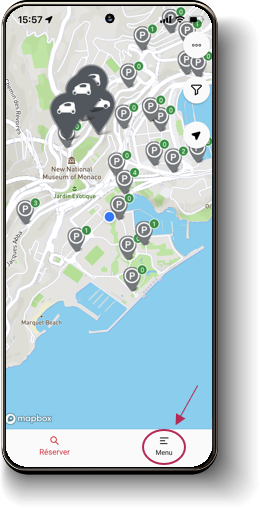 To start your registration, click on the "Menu" tab.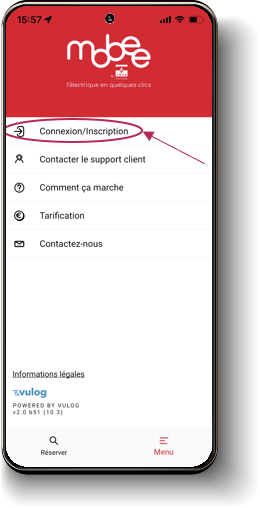 Now click on the "Login/Register" tab.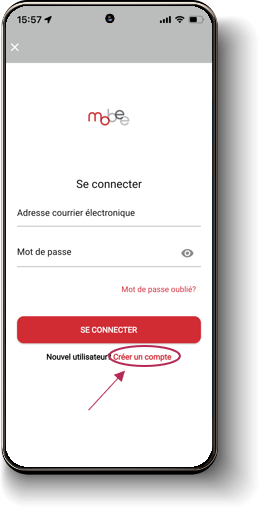 If you are a new user, click "Create an account".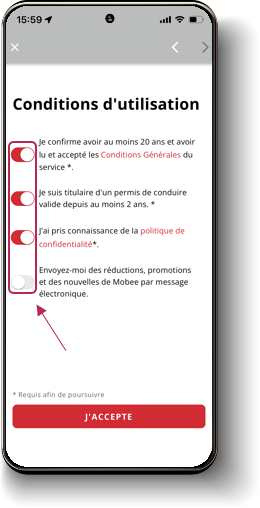 You must now accept at least the first three conditions of use with an asterisk (*) to continue with registration.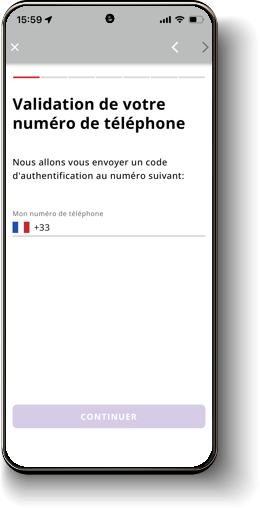 Now enter your phone number by selecting your country.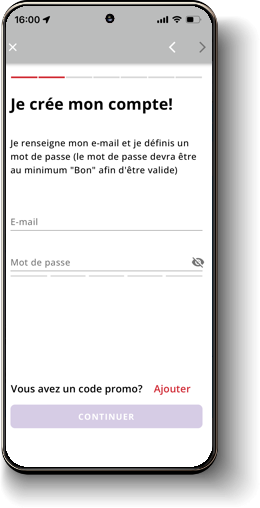 To create your account, you must enter a valid e-mail address, as well as a password for your account.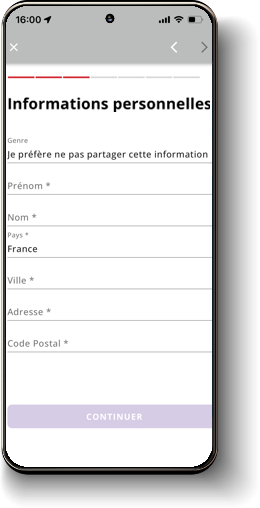 Now complete your personal details.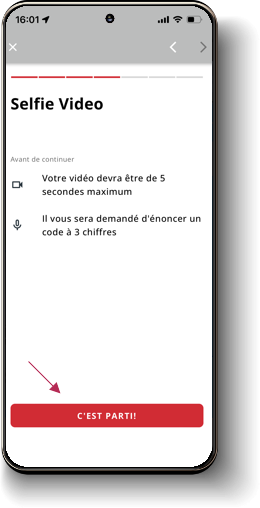 It's almost finished! Now you need to proceed to the facial recognition with a video selfie.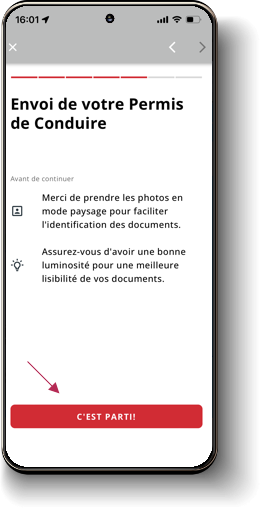 For the final step, take a photo of the front and then the back of your driving licence.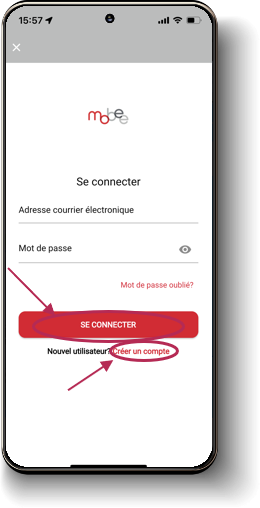 Login
If you already have an account, click "Sign in".
If you don't have an account, click "Create an account".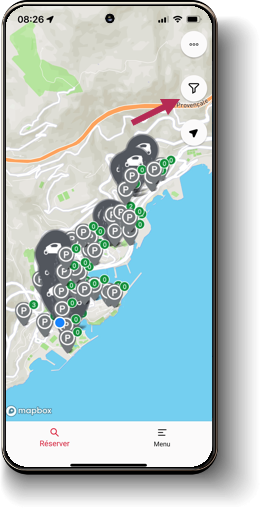 Find a vehicle
On the map, you have access to filters to help you find the vehicle that's right for you .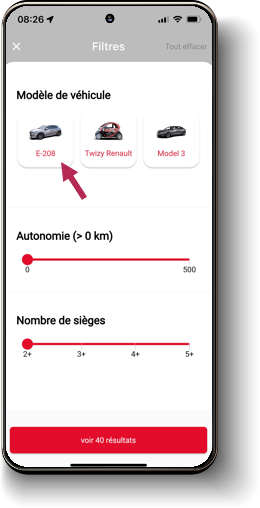 Choosing a vehicle
Once the filter tab is open, select the vehicle you want.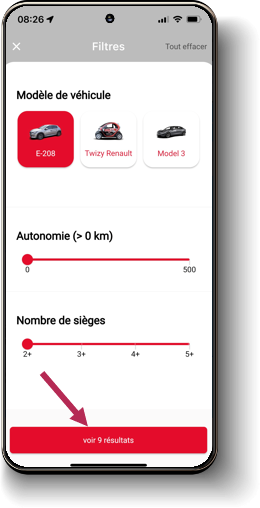 Vehicle filter
You can filter vehicles by model, range or number of seats. Once selected, click on "See results".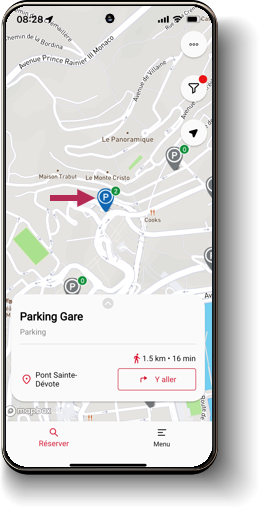 Car park
Back on the map, the green index indicates the number of vehicles in the car park matching your search.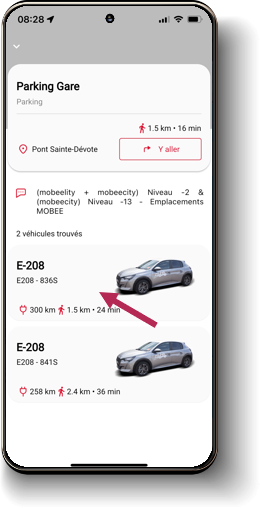 Vehicles available
Once you've selected the car park, details of the vehicles available will be displayed, so all you have to do is select the one that suits you.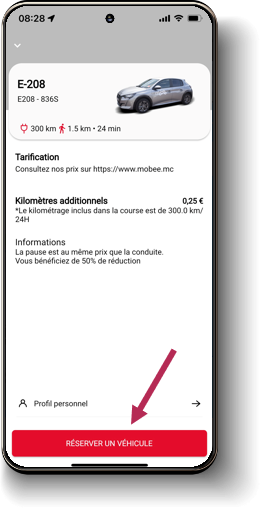 Vehicle booking
To start your reservation, click on "Book a vehicle". You now have 15 minutes to reach the vehicle and start your journey.